Saturday 23 March 2019
Three simple words... Girls' National Champions!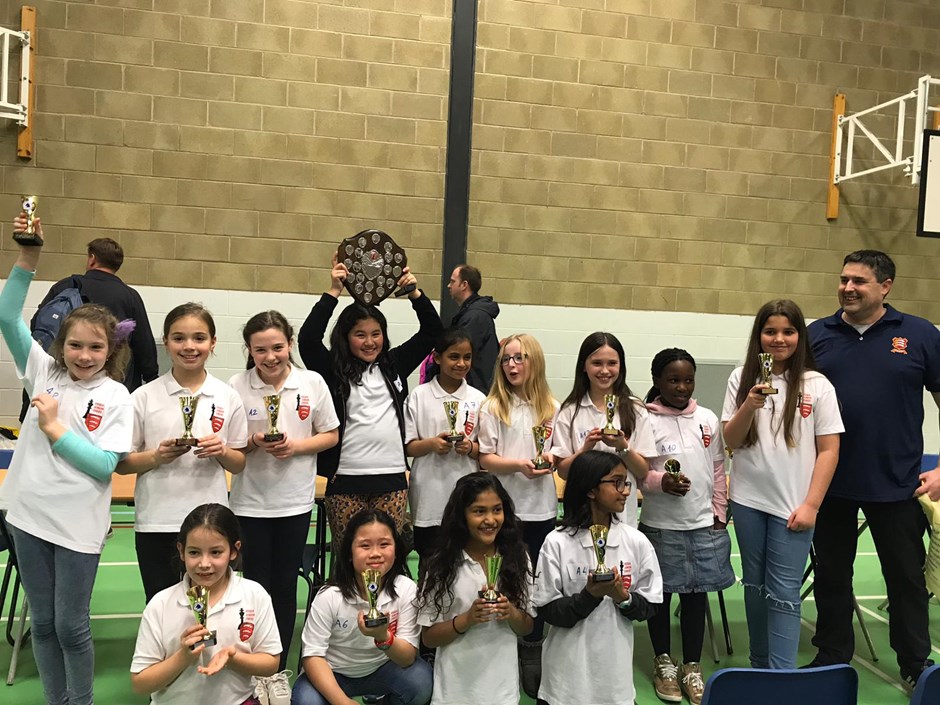 On 23 March 2019, a 14-strong team of girls travelled to Solihull to represent Essex in the Inter-Association Under 11s Girls Championship. Hopes were high for a potential top 3 place as we set up with a strong looking top order and a very competent bottom half. The first two rounds saw the girls fighting for every point and with 16 points out of a possible 24 we were tied for the lead going into the last round. However, it was very tight as there was only 1.5 points between Essex at the top and Kent in 7th!
But... the last round separated the quality from the also-rans and an incredible score of 11 out of 12 saw Essex win the tournament by a clear 2 points ahead of Sussex.
Every player contributed with a win, meaning it was a real team victory.
Congratulations girls – you deserved your success.
---